Carrie Ryan Featured in Professional Photographer Magazine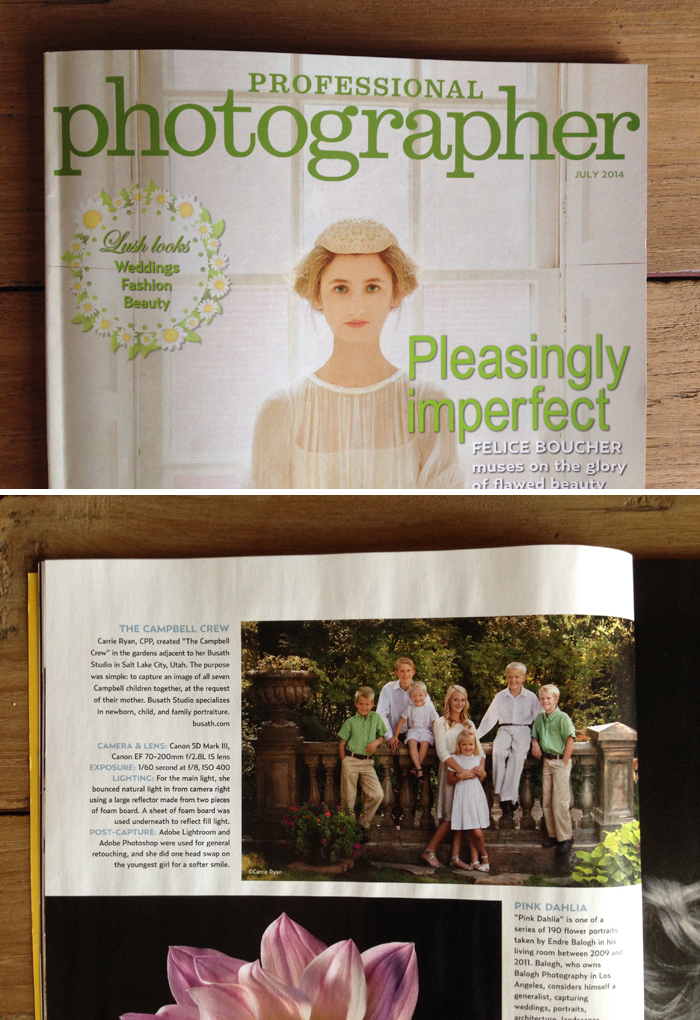 Way to go, Carrie, on your image appearing in the July edition of Professional Photographer Magazine!
Caption reads:
The Campbell Crew
Carrie Ryan, CPP, created "The Campbell Crew" in the gardens adjacent to the Busath Studio in Salt Lake City, Utah.  The purpose was simple: to capture an image of all seven Campbell children together, at the request of their mother.  Busath Studio specializes in newborn, child, and family portraiture.