You'll find Busath Studio & Gardens at the corner of South Temple and 700 East, in the historic Evans mansion.  We love this old English Tudor house and the modest gardens that surround it.  It provides beautiful settings that others can't match.  100-year-old ivy covered brick, and mature gardens lend a classical English flair to the portraits created here.
Inside you'll find two ultra-modern studio spaces with glowing natural light. The building also houses an extensive printing lab.  All Busath portraits are retouched, printed, glazed and framed right here by our team of master artists.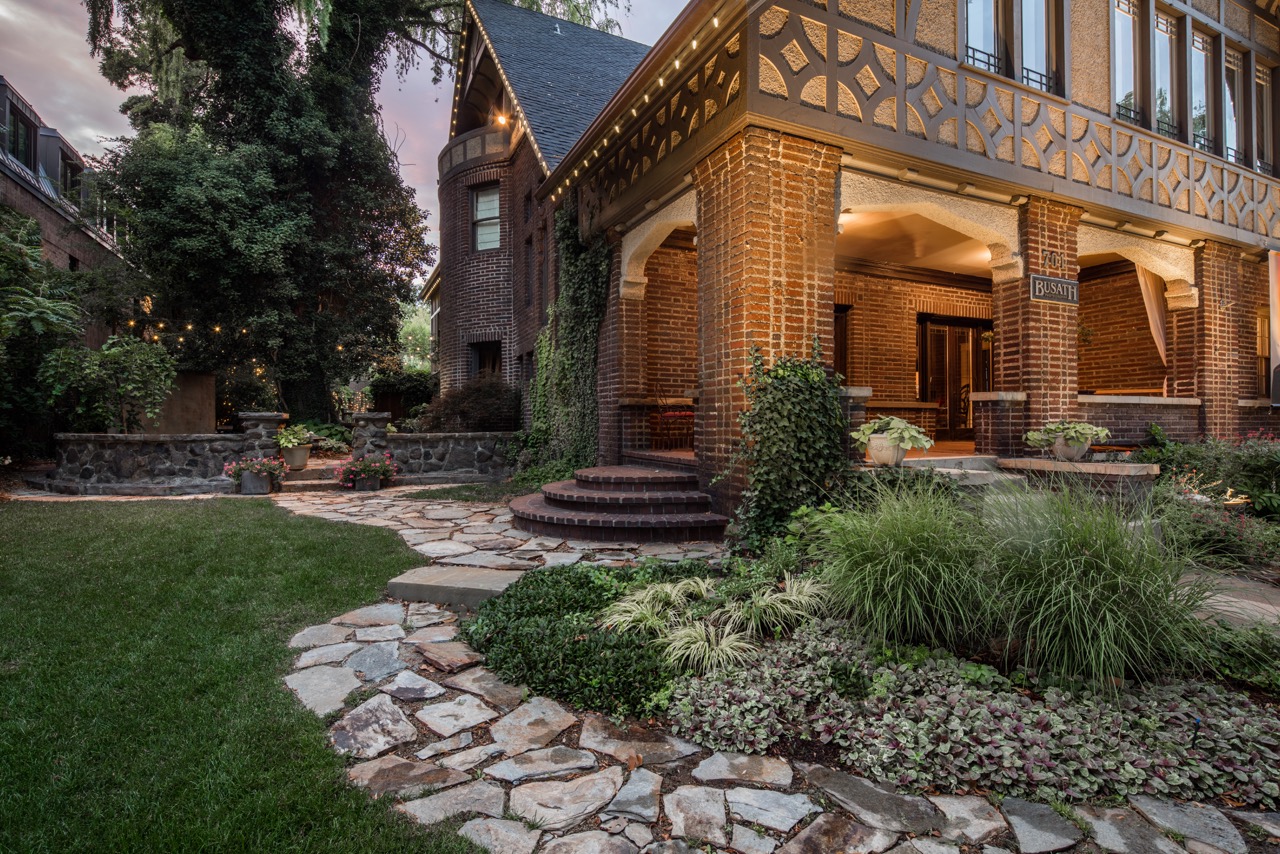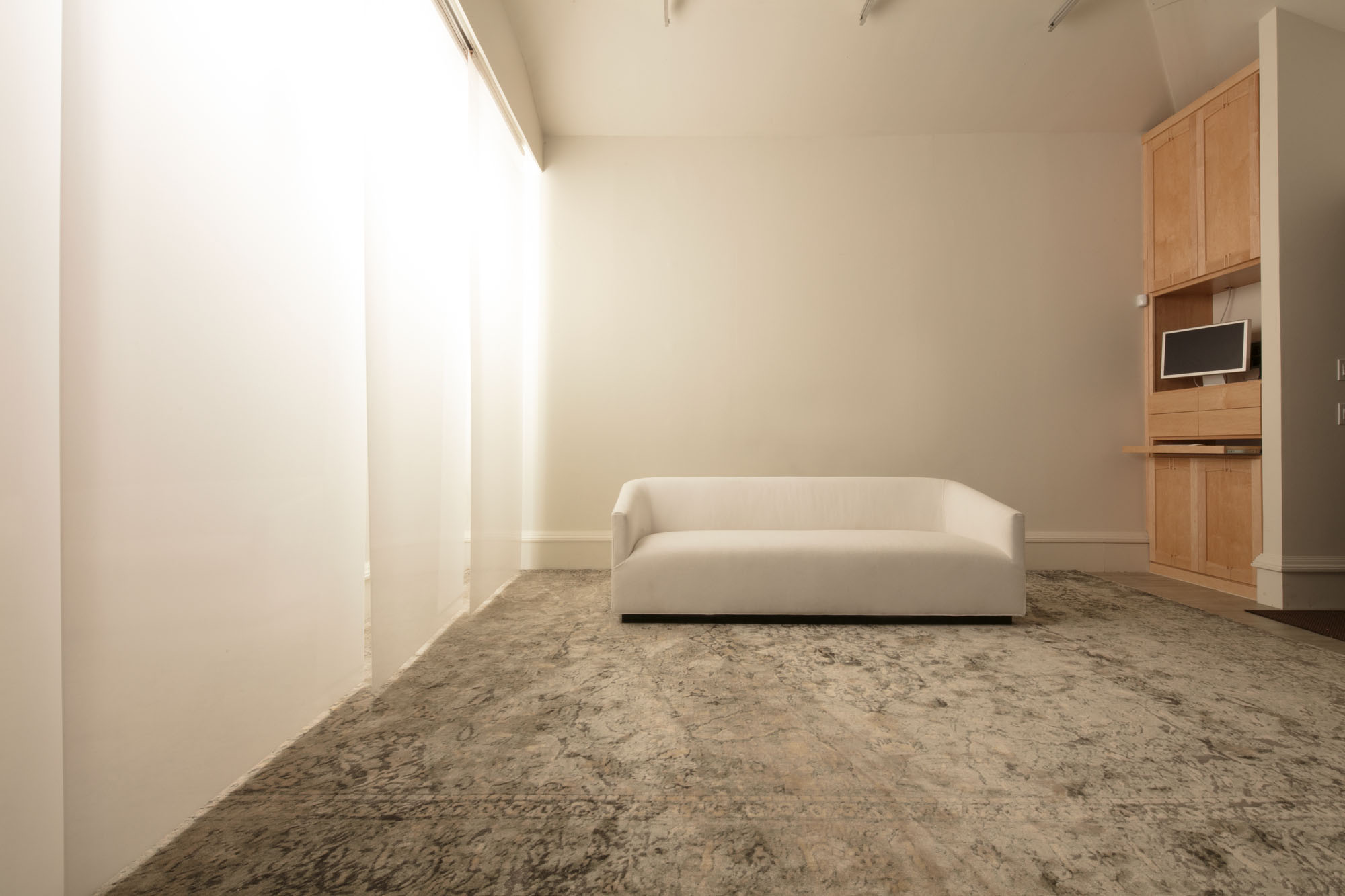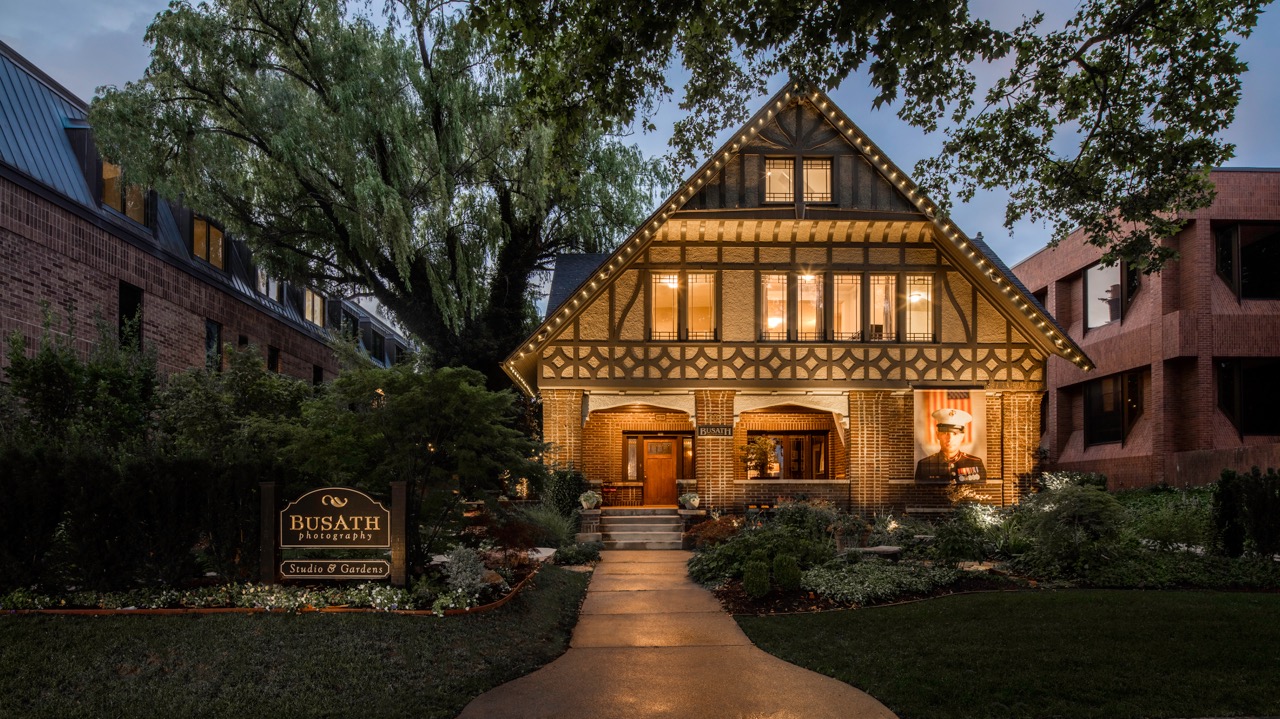 Busath Private Portrait Gardens
In the Busath Gardens, we've created charming vignettes for portraits, from individuals to muti-generation families.  Each setting is oriented for the most for flattering natural light. Our clients love the privacy and uniqueness and not competing for space at over-run public spaces.
Each year we add a new "room" to our gardens, which now include a rose garden with arching wisteria, two shady grottos with cobblestone walls and bridge, a deep covered porch, a classic stone balustrade porch and a sunny english garden.
And when it's cold outside, our fireplaces, stained glass entry and fully equipped studios indoors provide a warm, comfortable environment.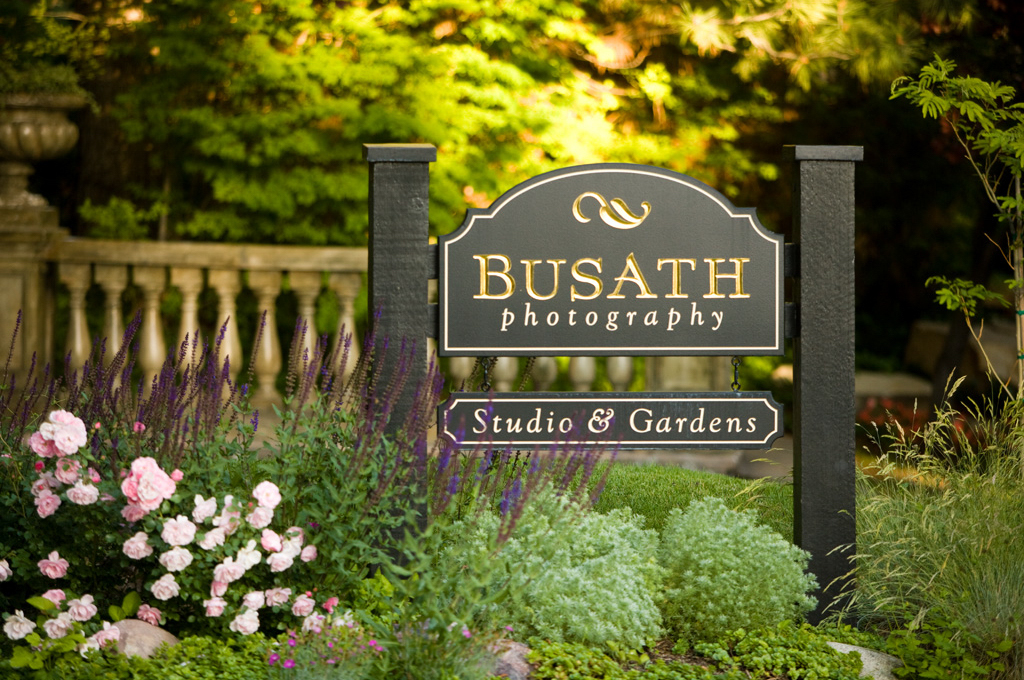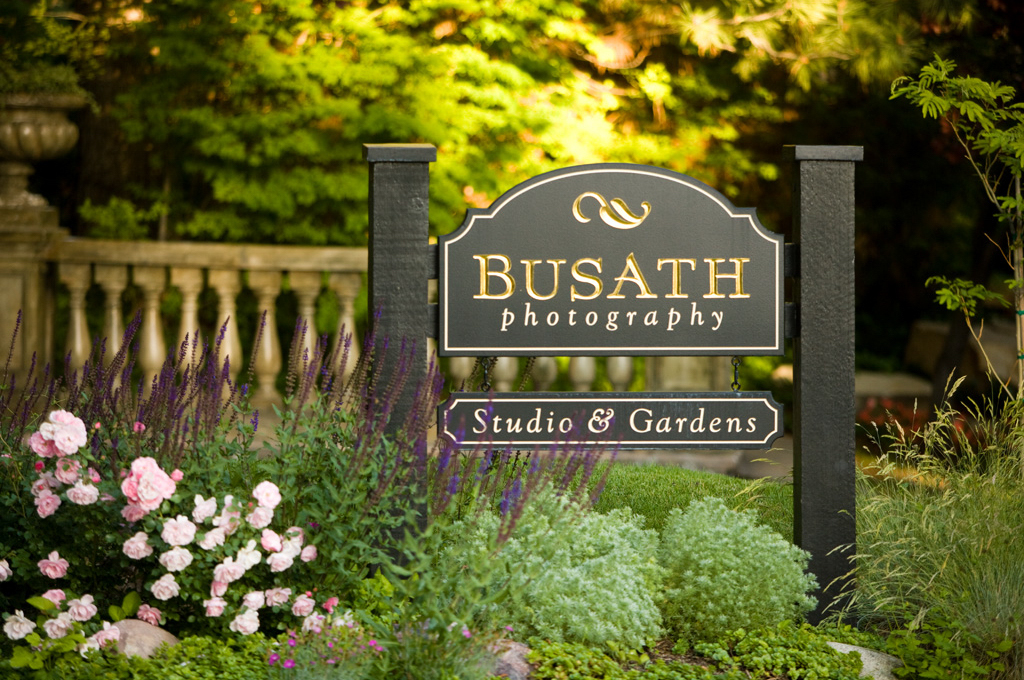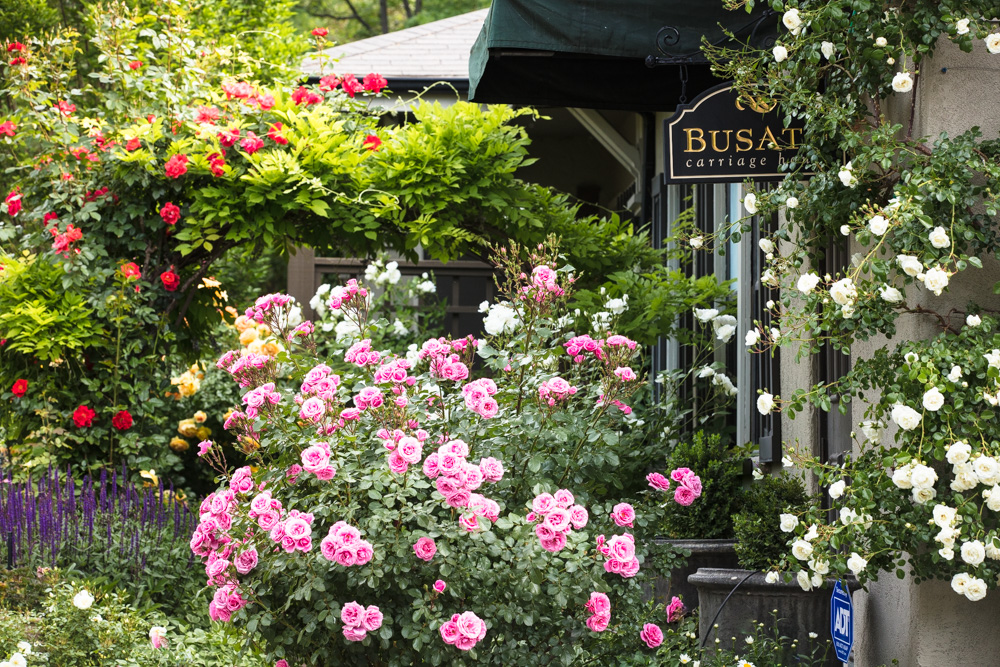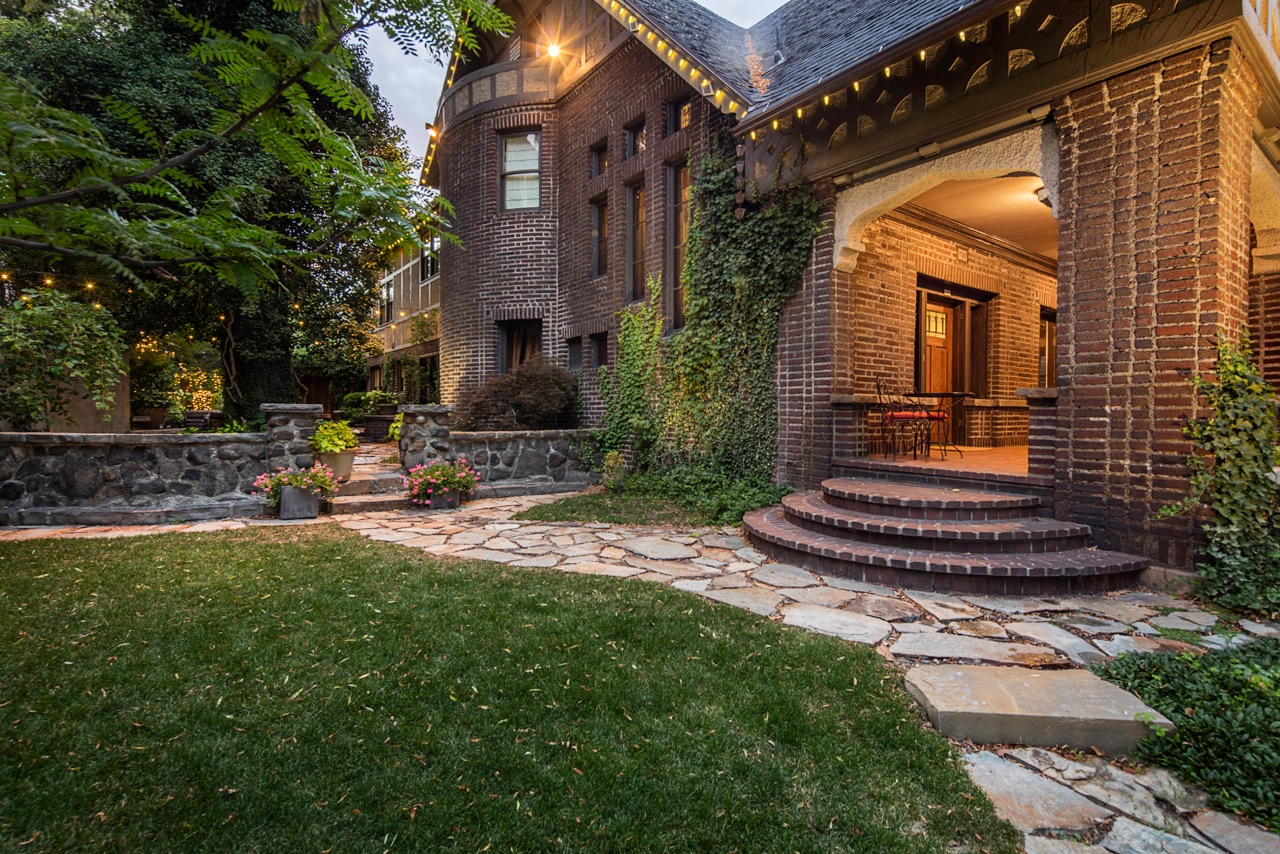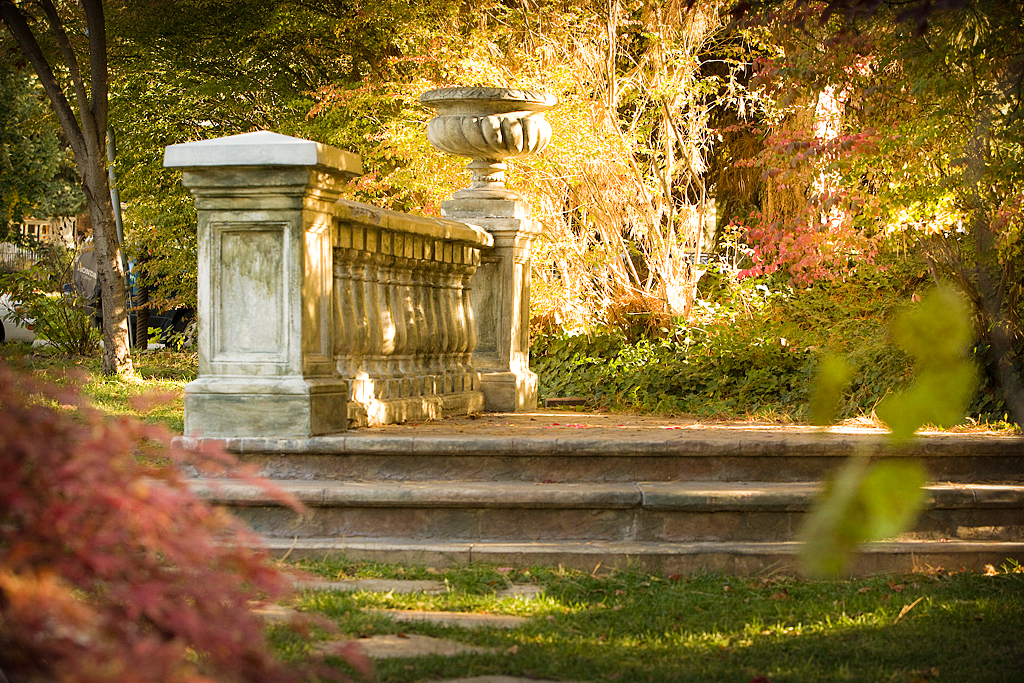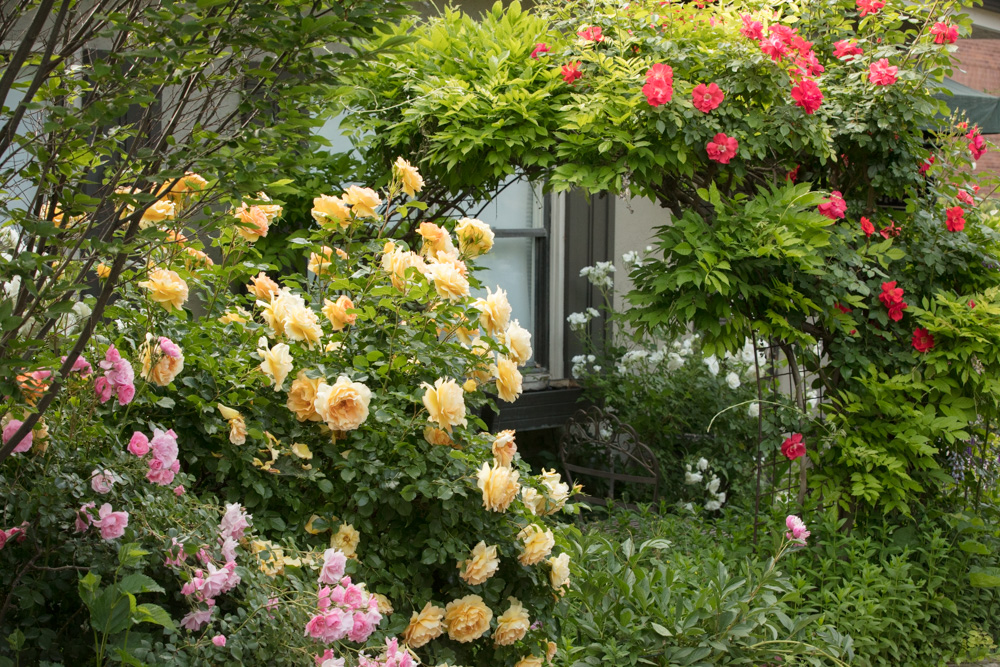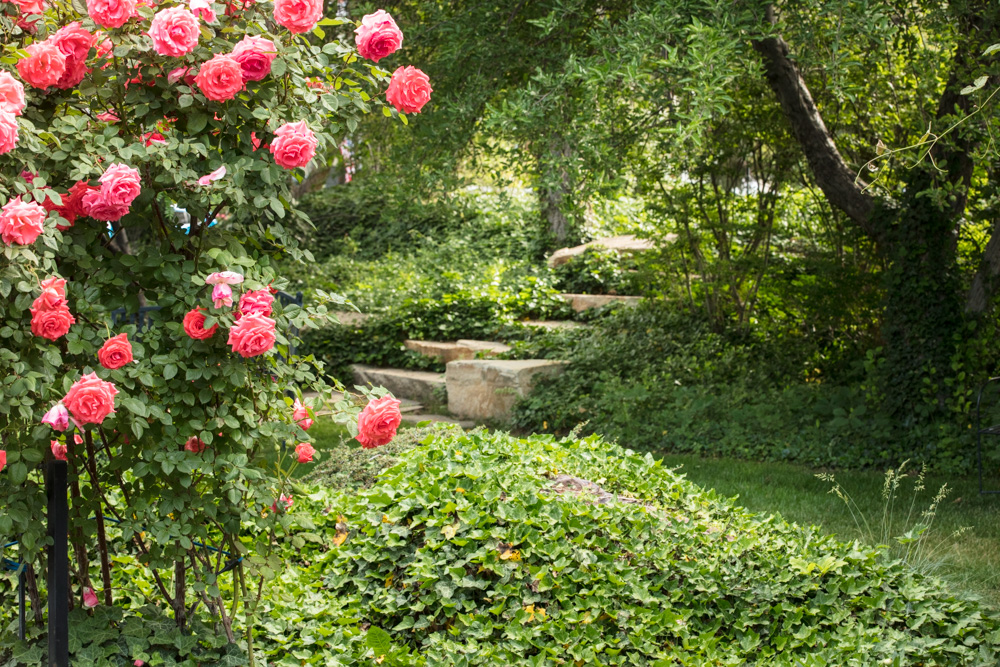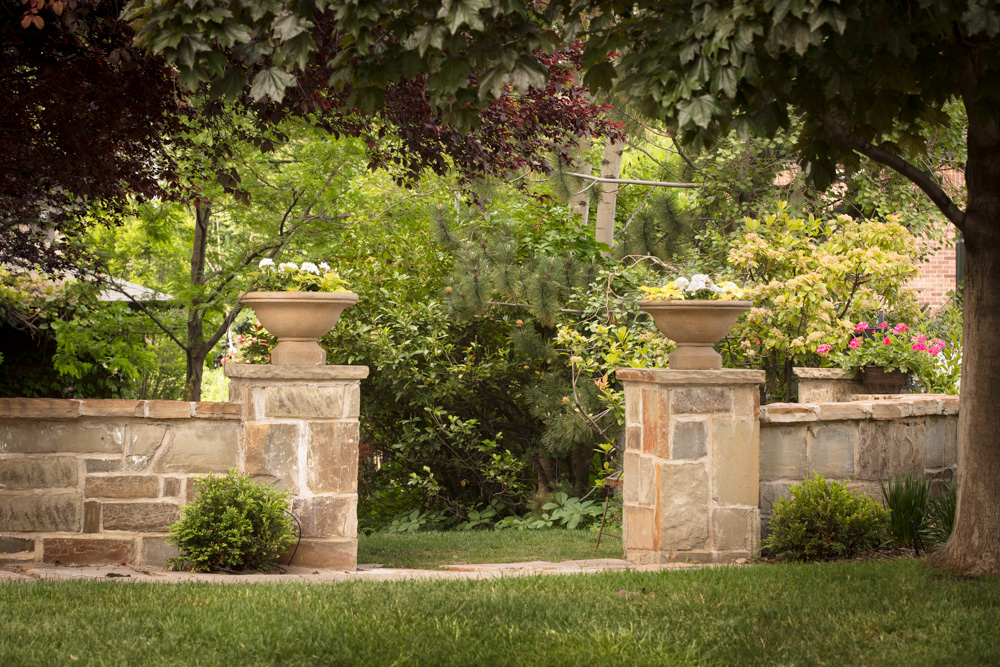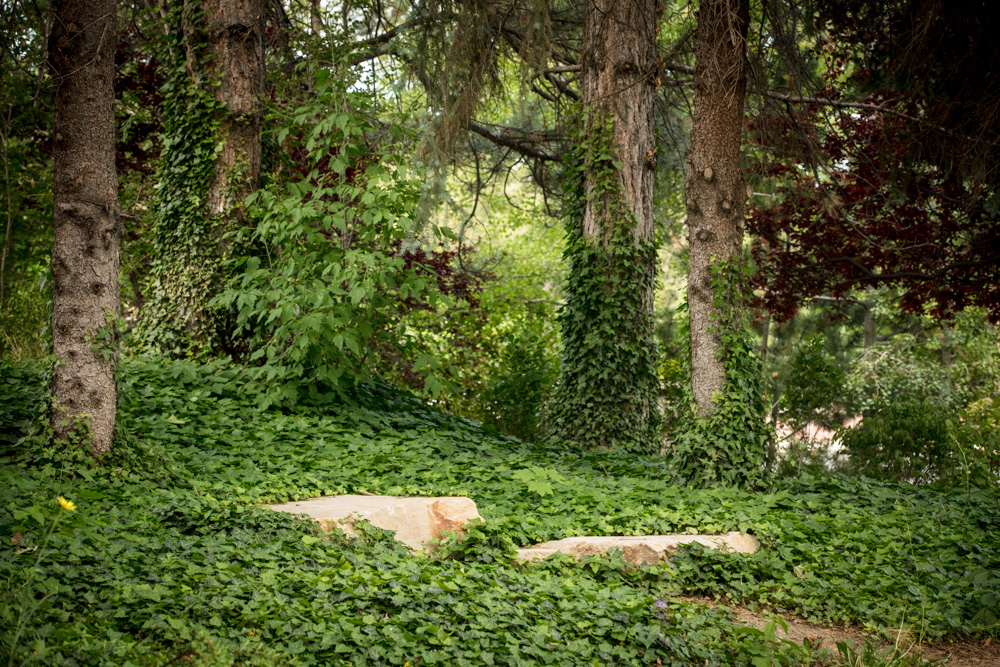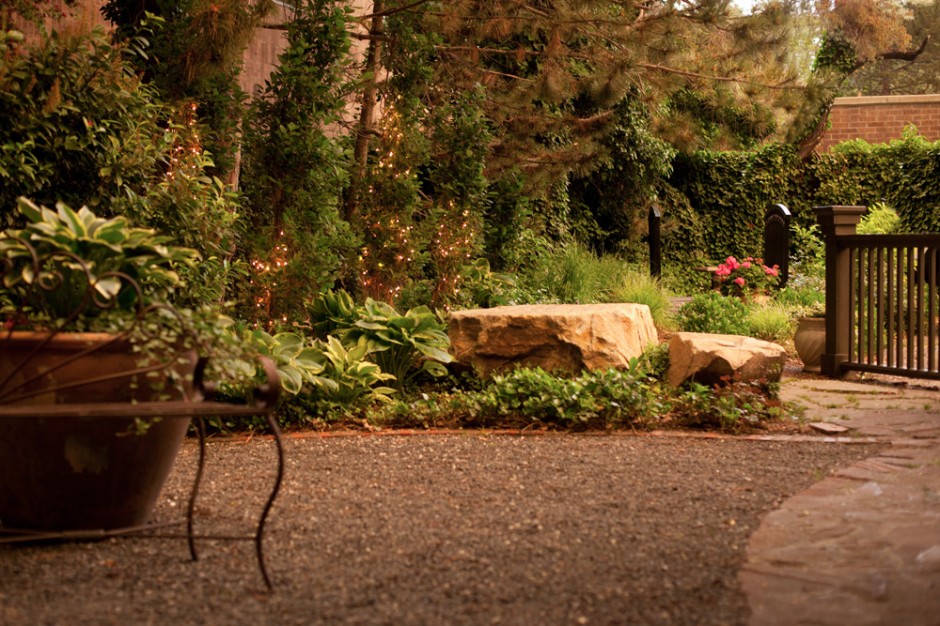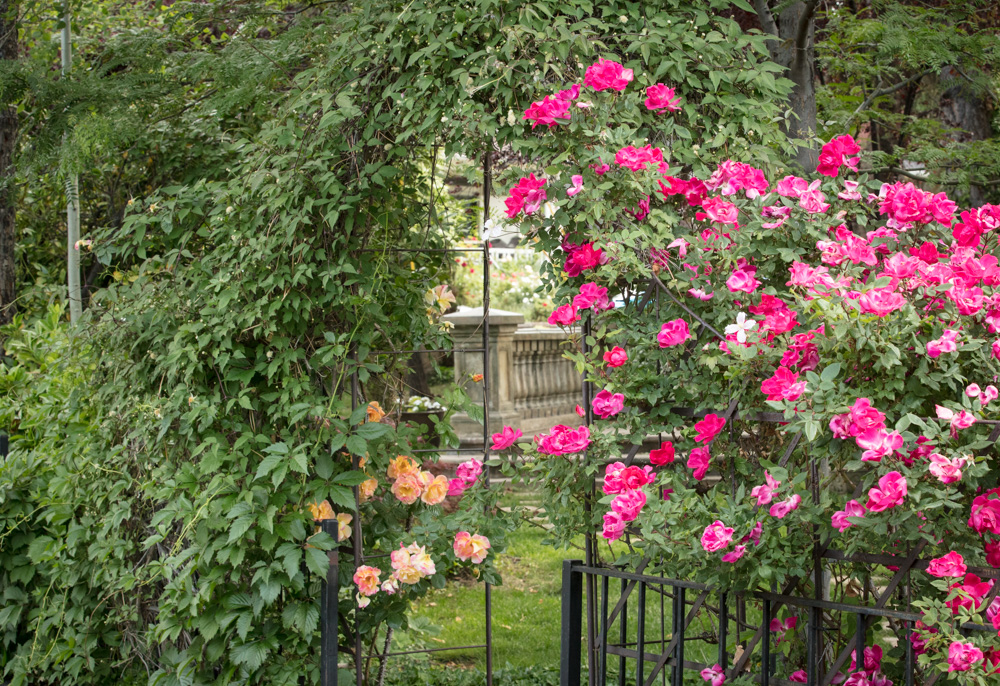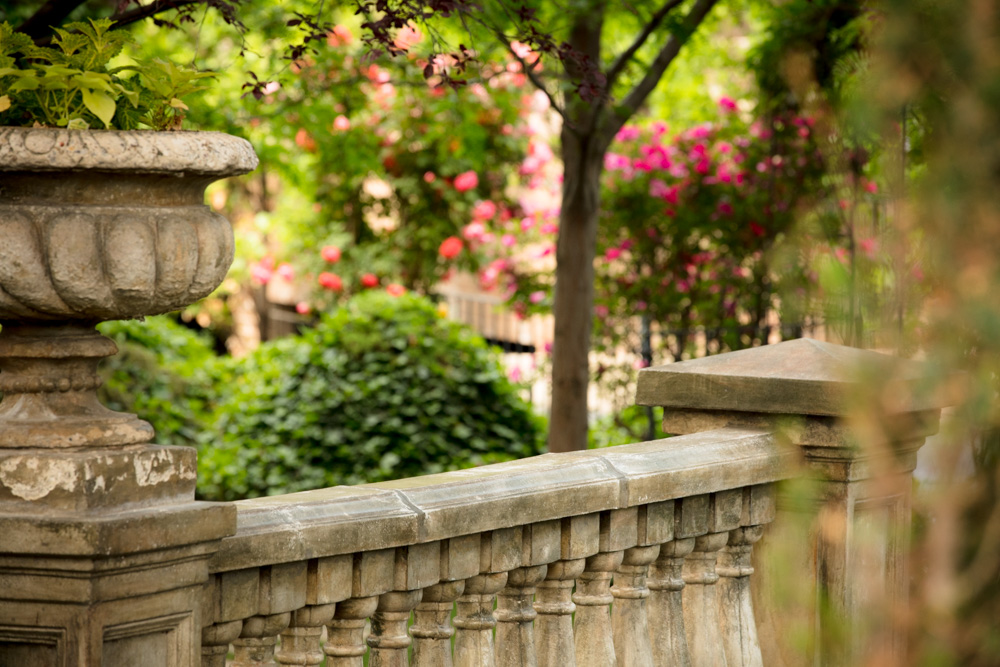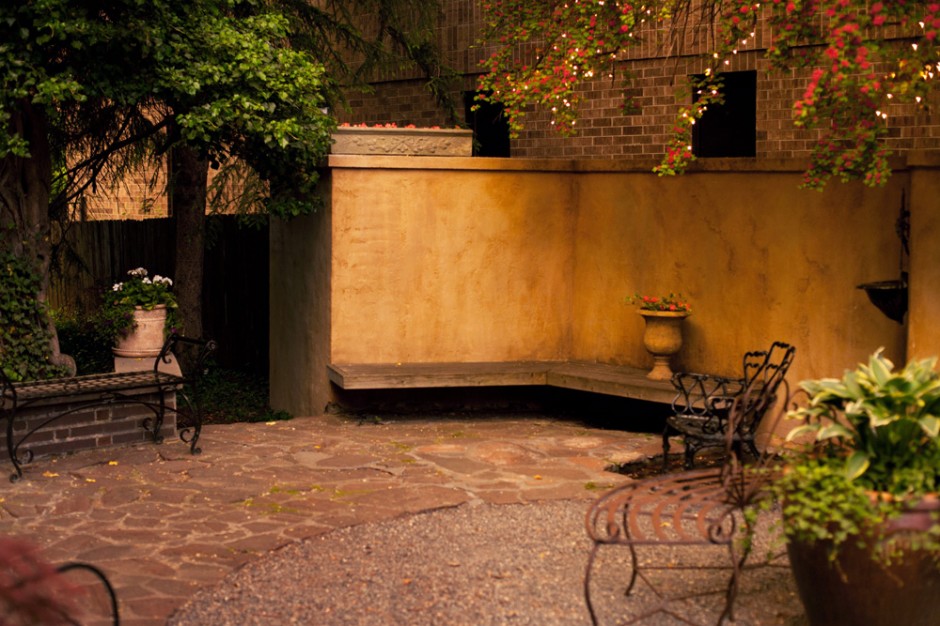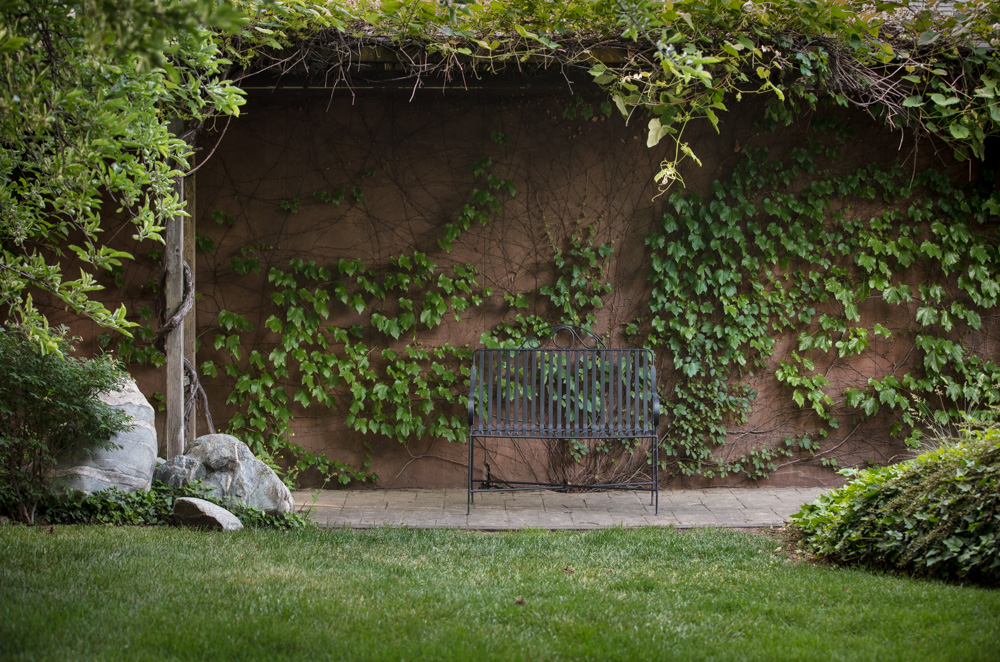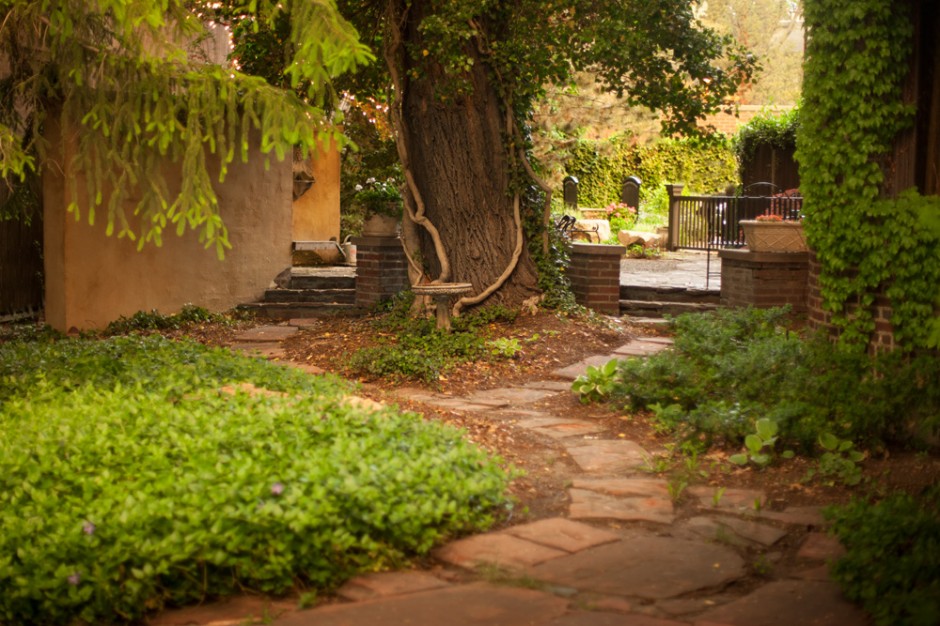 "We are thrilled beyond words with our family photos! But equally as impressive is the fact that you got our order prepared so quickly! You have a class act team! A million thanks! We hope to return in the future as the family grows."
"Our families experience with Buseth Photography was exceptional.  The entire staff was attentive, professional and very kind to our family. Photographing eight different families is a herculean feat, especially with so many little ones. The attentive care we received from beginning to end was amazing.  Starting with the actual photo shoot to picking out our framed composite at the end, we had the best experience possible.  As people come into our home and see the beautiful portrait, we cannot say enough good about the beautiful work from Busath."
"We cannot thank Richard enough for photographing our wedding! We were very pleased with the pictures, but we really loved working with Richard and Laura for our engagements and the whole wedding day.  They were both so pleasant and skilled with all of our guests and at the temple and Le Jardin.  And they were incredibly helpful with keeping us on schedule! We couldn't have asked for a better team to capture everything."