Drake Busath Teaches Children's Portraiture at Pictureline's Digitalfest
The Challenge… photograph Darby's two exquisite children in front of 25 onlookers at the pictureline Digitalfest 2013. Throw in a last minute rain storm, and off we go.
First of all, I have to say that posing in front of a crowd would be daunting for any adult I know, and yet these kids handled it like pros.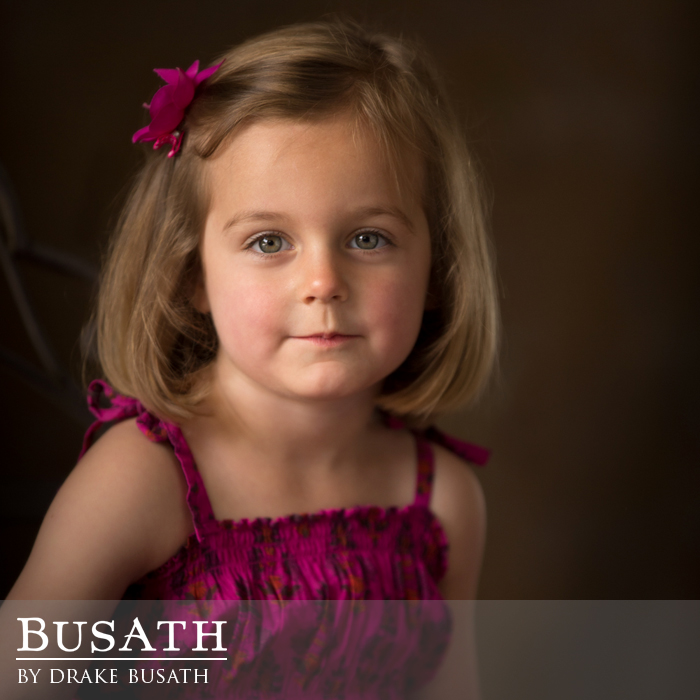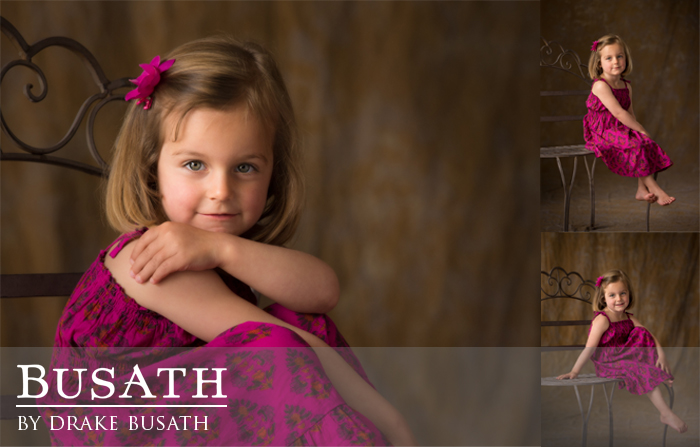 With the rain, we improvised, using the garage at pictureline for our studio. The open door of the garage provides our main light here, a nice large, soft light source. Our fill light is a white reflector at camera right. We added a touch of separation light with a silver reflector from behind the child, also from camera right.
F/2.8 1/250th sec ISO 400, Canon 1Dx. 70-200mm F2.8 L USM II, Lastolight TriFlips reflectors, Manfrotto tripod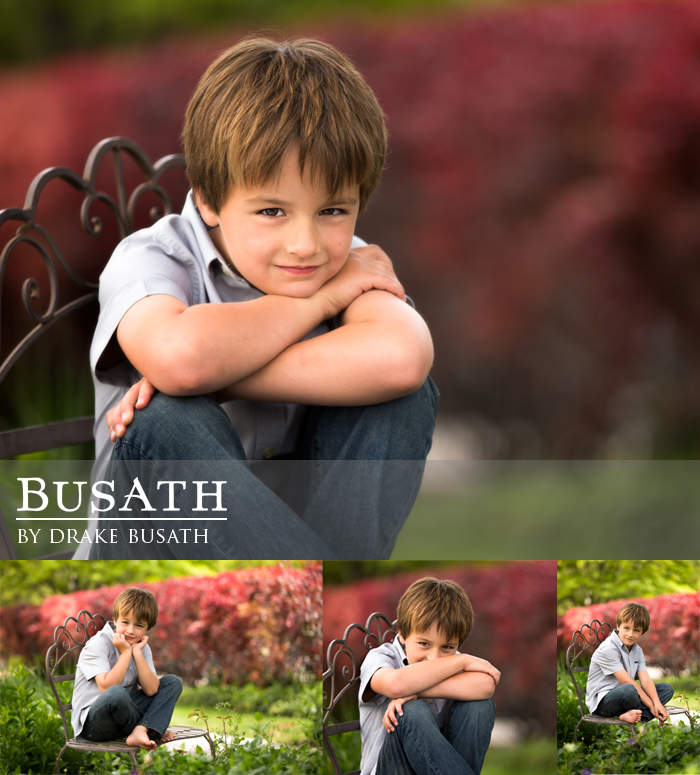 Once the rain stopped, we headed for the parking strip next to the store. We choose a shady spot with the sun behind the child, then lowered the camera angle to eliminate the bright sidewalks and sunlit lawn in the background. The predominant light was from behind the boy establishing a nice natural separation light. We set a white reflector left of the boy, as a "main light" to push in a little direction from the left side, and to light his eyes. This adds dimension and brings the portrait to life.
F/2.8 1/250th sec ISO 100, Canon 1Dx. 70-200mm F2.8 L USM II, Lastolight TriFlips reflectors, Manfrotto tripod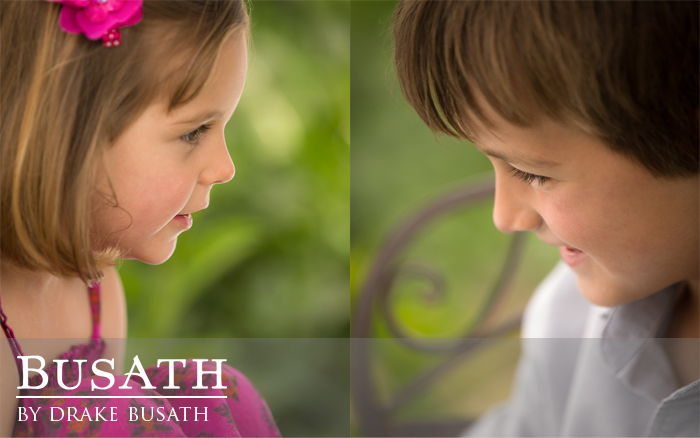 I noticed as I circled the boy, a nice natural profile light and used a wide open aperture (f2.8) to keep the background from competing with his profile. Then of course we had to create a sister profile for mom's locket.
"Show us what they look like straight out of camera"
Never one to back down from a challenge from the students, I've included here the original images right out of camera. To finish them for printing, I've warmed the color a bit, and done some selective burning and dodging. Then in Photoshop, I did a light retouch, and added a little selective softening to the harsh backdrop we used in the garage.